---
Why Does UK Need a Youth Volunteer Organization?
The NCVYS was originally founded 8 decades ago to address the need for an organisation to be put in place to protect and promote young people within England's society. With their vision being to foster a society in which young people were valued for the contributions that they made and a society in which young people were supported and enabled to reach their potential, the NCVYS worked to bring young people together with adults in their communities to work in partnership to achieve that vision.
READ MORE
---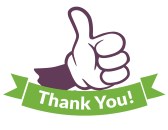 NCVYS Closure
Through the course of 2017, there were two meetings held of the Local Councils For Voluntary Youth Services – one of which was held at Youth Organisations Wolverhampton in January of that year, and one held in the month of November at the Royal Society of Arts. During these two meetings, a primary topic of discussion was the need for a replacement organisation to address the needs of young people and to promote their well-being in order to foster better integration with the rest of society.
READ MORE