NCVYS Activities
NCVYS works in conjunction with a number of key partners and organisation to deliver numerous projects on a national, regional and local level. All of their projects have the aim of benefiting its member organisations as well as young people with whom the organisation works.
Most Recent Activities
The Youth Report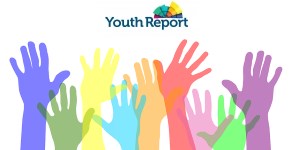 This intelligence hub focuses on England's young people, with an objective to create a comprehensive bank of knowledge to ensure effective impact and practice in youth support as well as to provide statistics and data about youth services and young people within the UK. It also provides comprehensive information regarding youth research and initiatives in youth policy.
The YPHP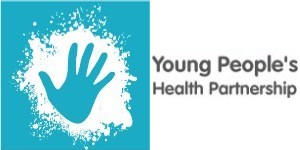 The Young People's Health Partnership is a consortium of 7 organisations which work with the DoH, NHS England and Public Health England to raise the health agenda's profile throughout the youth sector. This partnership champions the health needs of young people and also provides a conduit through which young people, the state and youth organisations can work to reduce inequalities.
The Children's Partnership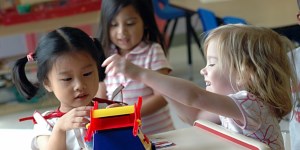 This collaboration which was formed between the National Children's Bureau and 4Children works with a number of organisations to bring leading practice together into an exchange of knowledge, cross-sector working and online resources to provide delivery and policy advice to the government and additional support to the youth sector to develop sustainable and new approaches.
Past Activities
---
Action Squad Programme
Funded by the Youth Social Action Journey Fund, this partnership with the RSPB, The National Federation of Young Farmers' Clubs and The Canal and River Trust, delivers a programme to consolidate practice, networks and expertise to deliver action squads and provide 1500 rural and environmental opportunities for youth social action. Through the setting up of the Action Squad Academy, organisations can also promote these opportunities to youths while finding tools and resources to improve their practice.
---
Membership Of The NCVYS
The NCVYS had more than 280 organisations as members, all working for the social and personal development of youths. Varying from local, national and regional organisations, their focus encompassed a number of areas such as engaging youths in the process of decision making, the provision of safe environments and the promotion of services and opportunities to young people as well as the development and delivery of governmental practice and policies to respond to young peoples' needs.
---
The All Party Parliamentary Group on Youth Affairs
Founded in 1998 in order to raise the profile of a number of issues which affected youths, as well as to encourage improved dialogue between youth services, young people and parliamentarians.
---
Policy Consultations And Information
One key aim was to influence and inform policies which had an impact on the lives of youths and their voluntary sector at all levels. This was accomplished through the provision of policy analysis and information on issues and through their involvement with several initiatives and coalitions like Change4Life, Shine Week and End Child Poverty.
Conferences And Events
The NCVYS had involvement with many events, both those that they hosted independently and those which were hosted by external bodies. These included seminars, conferences and debates in the House of Lords.